Amalfi Medi-Spa
web design, CMS development and Branding
I have worked closely with Amalfi Medi-Spa to develop their name, brand guidelines, visual identity and website to position their services of beauty and health as a leading beauty therapy industry company.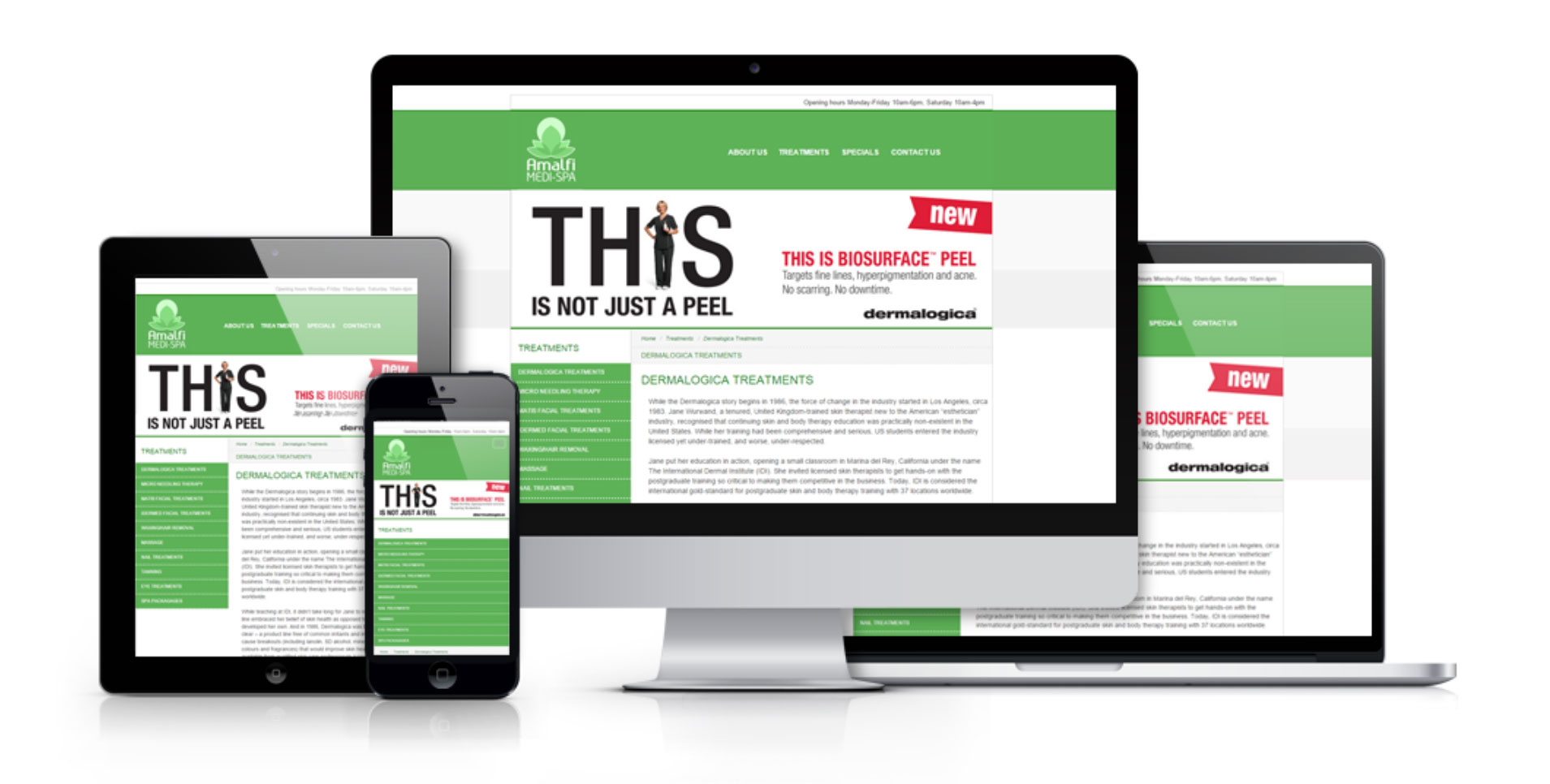 DETAILS
Client:

Amalfi Medi-Spa

Sector:

Beauty Therapy

Location:

Wellington

Date:

2009-2015
DESCRIPTION
I have been working with Amalfi Medi-Spa as a designer and developer for around 11 years. thoughtout this time I have rebranded the business three times to keep the brand identity fresh while maintaining enough similarities as to not look like a completely different business.

During this time I have designed and developed two websites. The first website being a static website made with just html,css and flash. The second was developed a few years later as the needs for the business kept changing as it was growing, a new website was developed with the features to edit the whole website for new information, create, edit and delete new services, products and specials. Due to this I developed this website using Wordpress CMS.


DESIGN JOBS DONE
BRANDING
BUSINESS CARD DESIGN
LETTER HEAD DESIGN
PRICELIST DESIGN
SIGN DESIGN
EMAIL MARKETING - HTML TABLES
TECHNOLOGIES USED
HTML
CSS
JAVASCRIPT
PHP
MySQL
BOOTSTRAP - css framework
SOFTWARE USED
ADOBE PHOTOSHOP
ADOBE ILUSTRATOR
ADOBE INDESIGN
BALSAMIQ
BACKEND CMS
WEBSITE FEATURES
Edit the information of the whole sit
Create, edit and new pages for services
Create, edit and new pages for products
Add, edit adnd delete new specials
Create new templates for e-mail marketing
Responsive Design

BRANDING
LATEST LOGO DESIGN - ADAPTABILITY

BRANDING
FIRST DESIGNED LOGO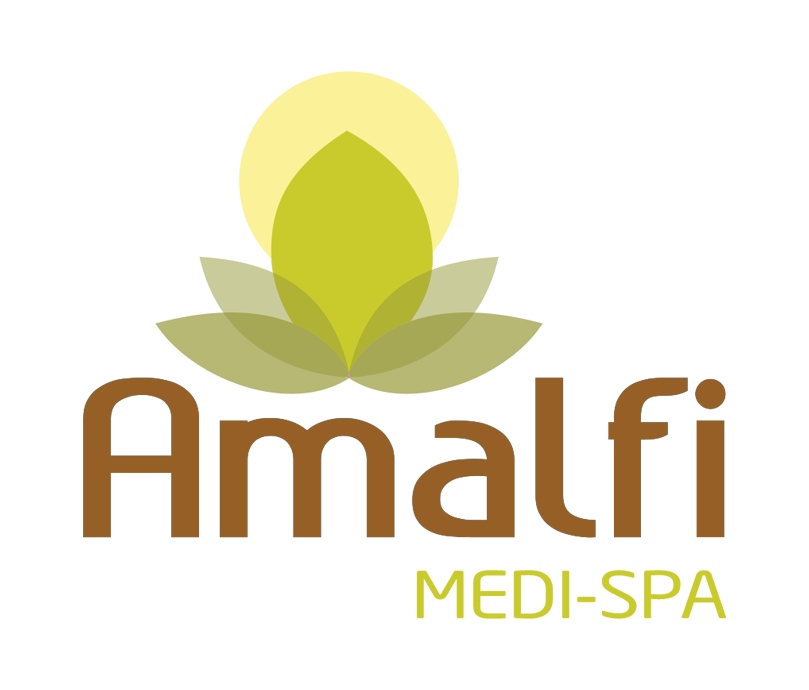 SCREENSHOTS - WEBSITE 2013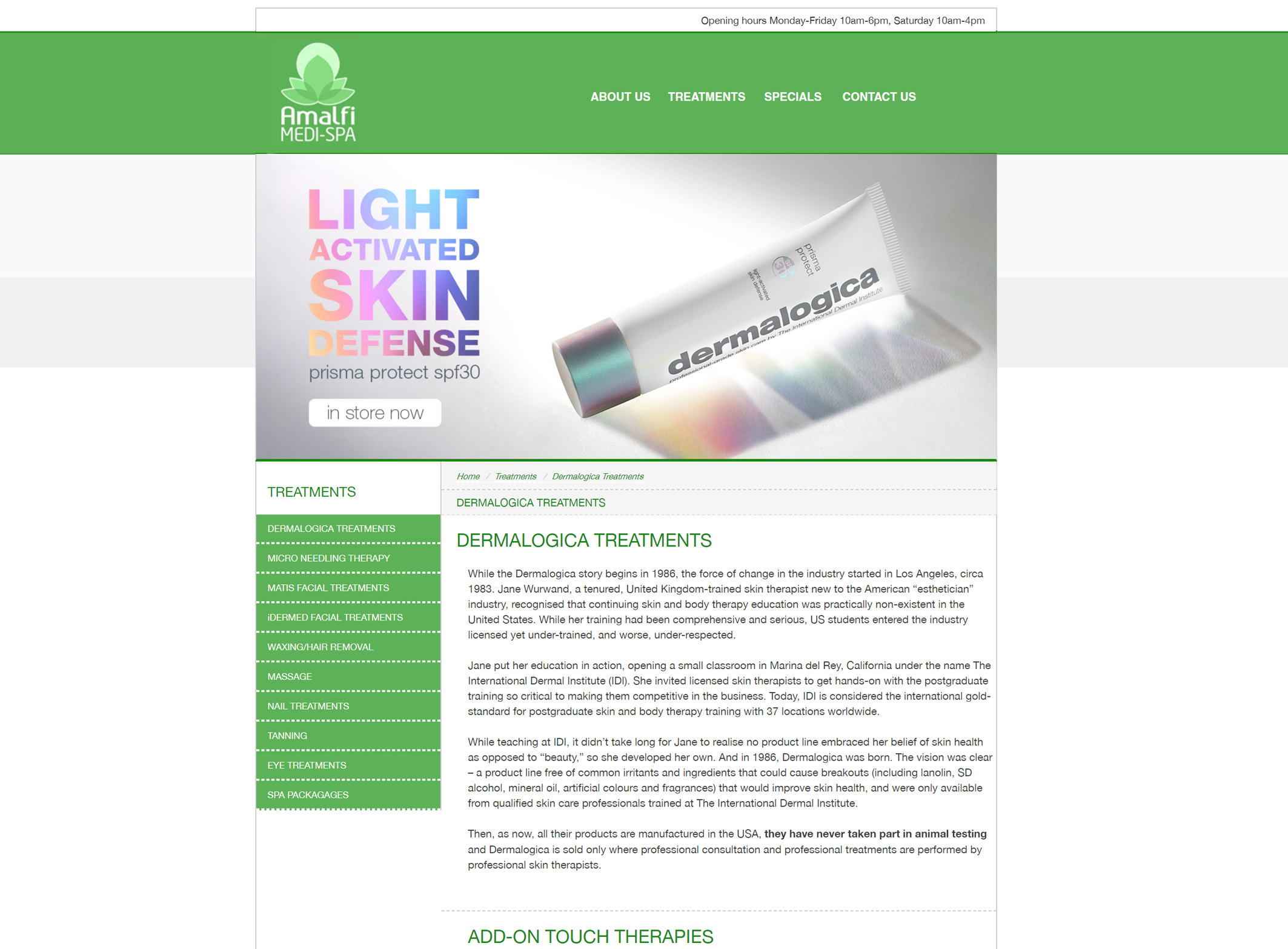 WEBSITE 2010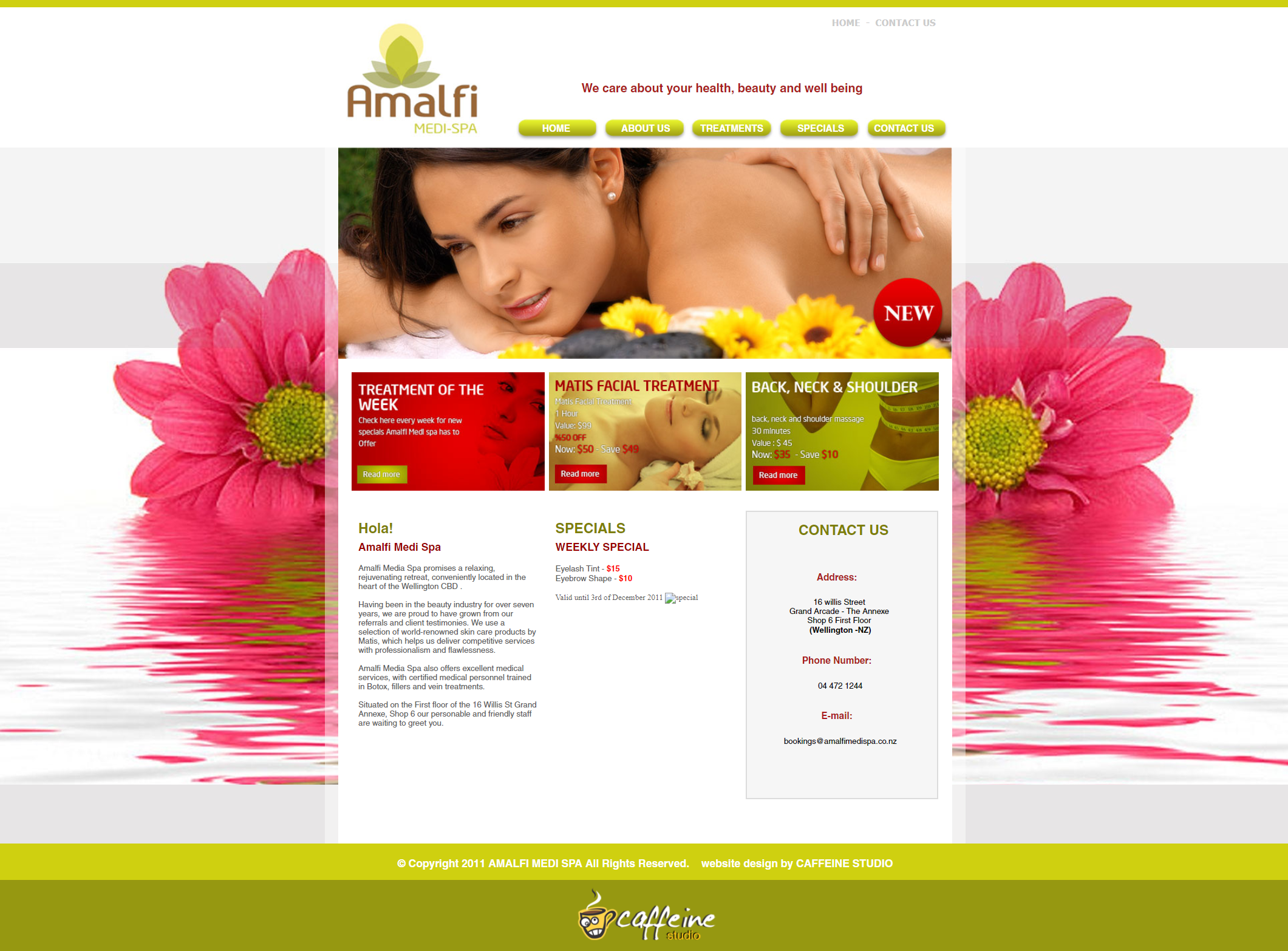 PRICELIST DESIGN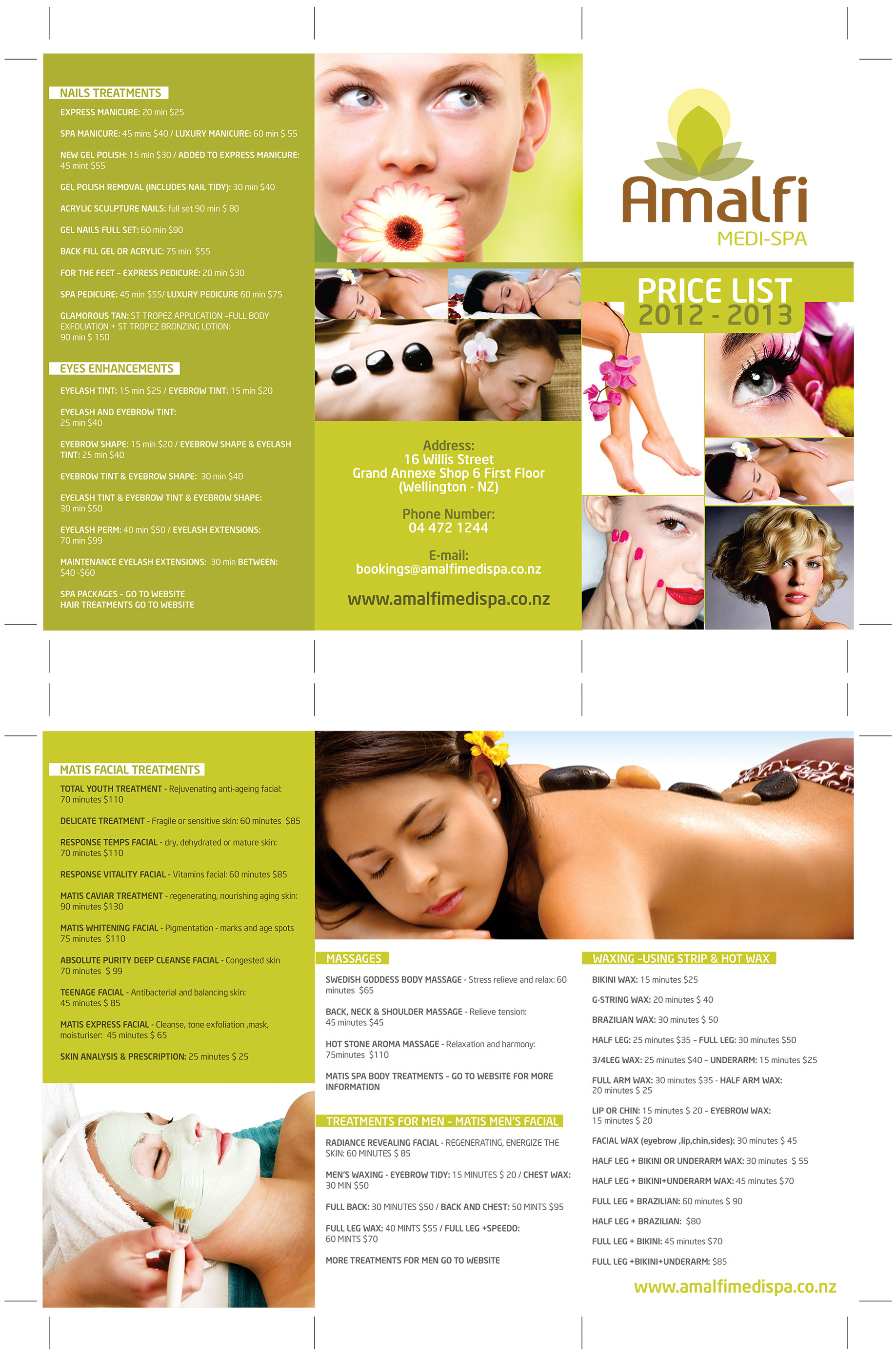 GIFT VOUCHER DESIGN